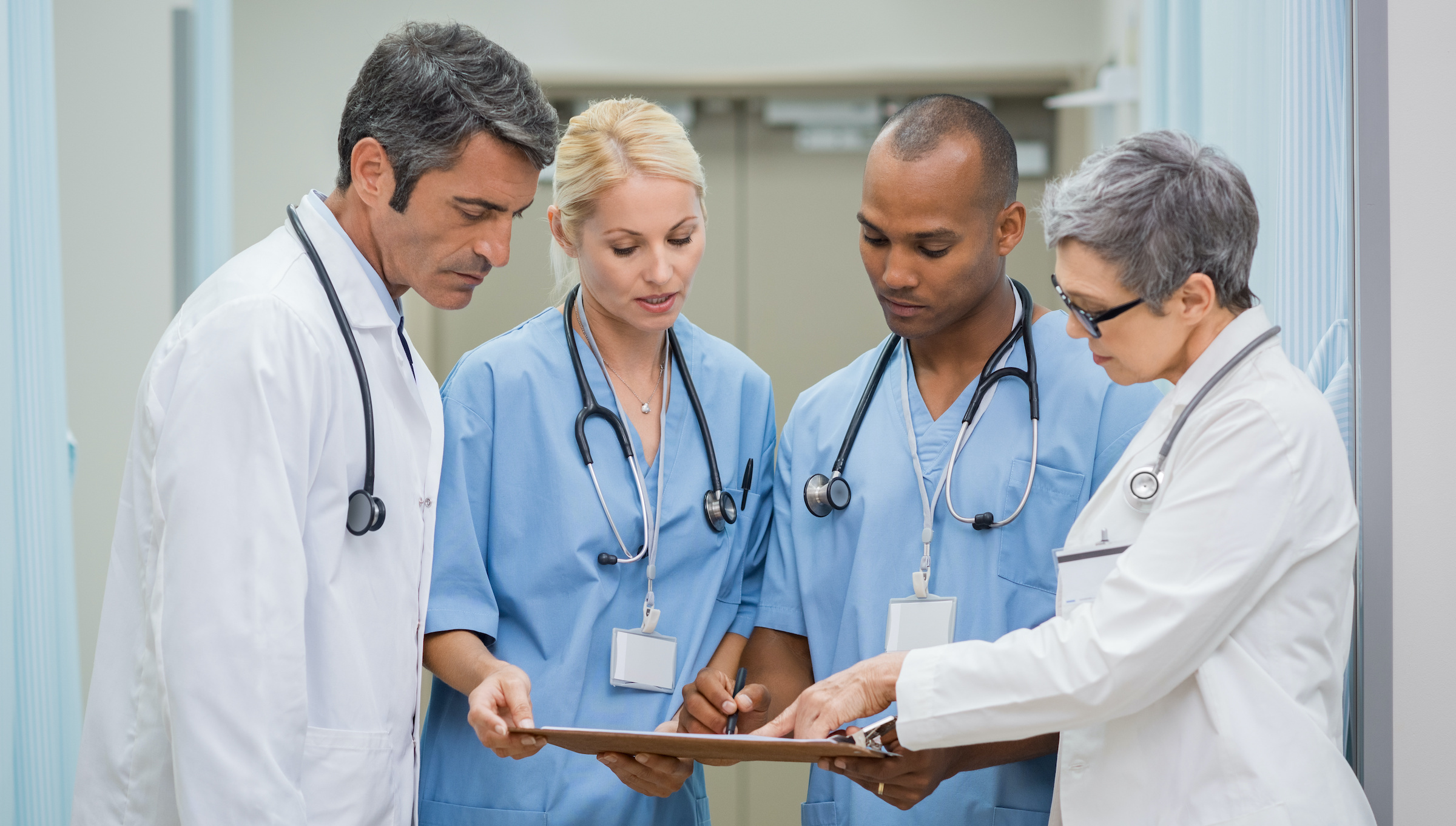 Employment Opportunities
Find current job postings at Baylor Scott & White Medical Center – Sunnyvale for patient-focused, service-oriented health professionals. SEE ALL CAREERS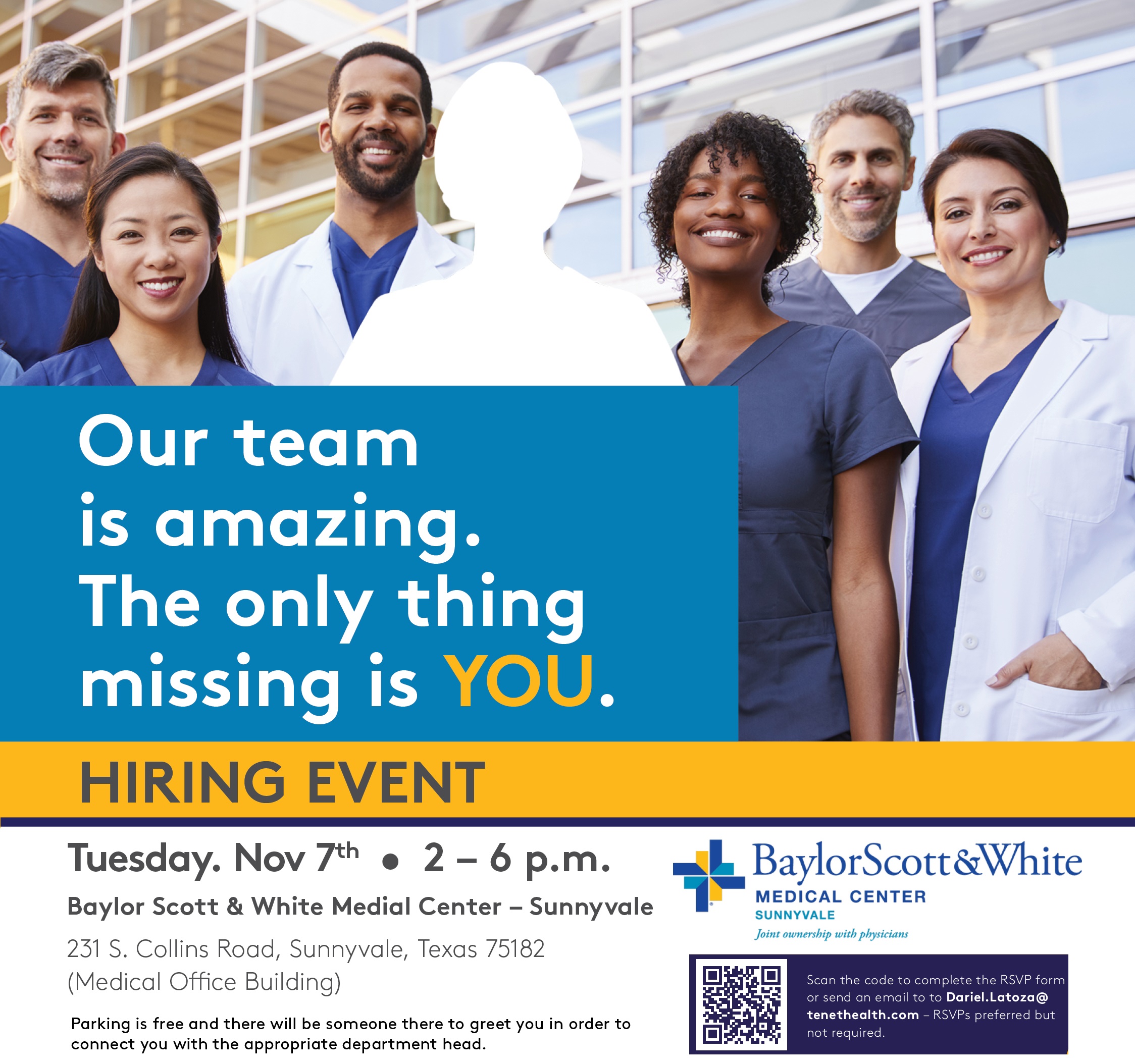 Nursing Career Opportunities
Baylor Scott & White Medical Center – Sunnyvale is a 70-bed hospital, proudly serving residents since 2009. We offer an array of services and specialties including urology, cardiac catheterization lab, imaging and surgical services including orthopedics and spine. The experience of a BSW Sunnyvale RN is unique and respected. As BSW Sunnyvale, you'll have access to new technology and opportunities to further your education while working toward your career goals. Be recognized for the value you bring and your insight to our organization's decisions.
Why work with the Sunnyvale team?
We pride ourselves on being kind, being safe and supportive, and simply being Sunnyvale. We offer a comprehensive benefits plan and new competitive Registered Nurse pay ranges, which provides for years of experience credit for Nursing Assistant, Patient Care Tech and LVN experience.
Positions Available
Currently recruiting for the following positions with an urgent need for med/surg and critical care nurses.
Cath Lab – Days
Emergency – Evenings and Nights
ICU – Days and Nights
Med/Surg – Days and Nights
Visit our Careers page to learn more about each position.
To Apply Today
Fill out this form or call 
469.202.4414
.
You will be contacted within two business days.
Location